Ever read product reviews before ordering on Amazon? Checked a movie's score on Rotten Tomato before buying a ticket? If so, you aren't alone. Nearly 70% of online shoppers read reviews before purchasing.
Looking to the opinions of others is the phenomenon known as "social proof". When you get a recommendation from family, friends, or any other trusted source, it has a greater impact than any other form of advertising.
Social proof isn't just for choosing the best shower loofah on Amazon, it applies to how people choose a REALTOR®, too. Here is a list of creative ways a real estate agent can use social proof on their website and in social media to generate more leads.
Reviews
Nothing is more powerful than the kind words of a past client. When someone goes out of their way to say good things about your service, make sure future clients can see it.
A popular way people share their experiences with a business is through Google and Facebook reviews. If you have established a business presence on either of these sites, you may already have posted reviews.
Tip: When asking for recommendations, invite past clients to leave a review on Google or your business Facebook page. Since most people have Google and Facebook accounts, leaving reviews is easy.
Embed Facebook Reviews
Facebook makes adding reviews to a website very simple. Click the "Embed Post" link, copy the provided code, and paste that code into your website.
Actual Facebook review embed.
WP Business Reviews
For those with WordPress websites, install the WP Business Reviews plugin to have reviews from Facebook, Google, and Yelp added to a page automatically.

Screenshot of a Google review.
Testimonials
Testimonials differ from reviews in that testimonials are gathered by the business rather than a 3rd party. They take more work to collect, but the value far exceeds the effort.
Social Posts
Many people find it difficult to write a testimonial, but they have no problem giving kudos in a social media post. Keep an eye out for those posts. Not only are they great to share on your social profiles, they can also benefit your website.
WordPress will embed an Instagram or Twitter post by just pasting the post's URL onto a page.
You know you have the best #realtor when half of your coworkers are also clients, so she drops off office treats like these. Thanks for being awesome, @ksyroid – we appreciate you! #bestrealtor #Fredericton #RealEstate pic.twitter.com/eMPc6c9D9V

— Kathy Hennessy (@KatHennessy01) April 12, 2018
Actual Twitter post embed.
Actual Instagram post embed.
Easy Testimonials Pro
Add Easy Testimonials Pro plugin to your WordPress website for a great way to display testimonials. Consolidate reviews and testimonials by copying and pasting Google and Facebook reviews as entries. The plugin also provides a form to allow clients to submit testimonials from your website.

Screenshot of Easy Testimonials Pro carousel.
Associations
NAR has put a lot of work into making REALTOR® a trusted brand. Leverage that trust by adding the REALTOR® logo, and that of your state or local associations to your website.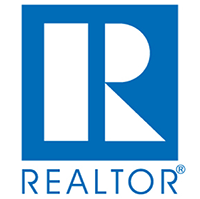 Designations & Certifications
Taken the time to become a Certified Residential Specialist, Accredited Buyer's Representative, or any of the designations and certifications offered by the NAR? If so, celebrate the accomplishment by adding those badges to your website. Those badges will add credibility.
Badges are available for download from the NAR. For those with an Agent Evolution TurnKey website, Badges are available to drag onto any page using the TK Designer.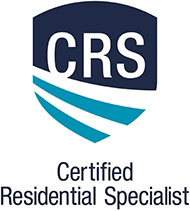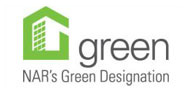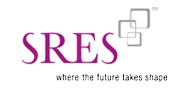 Tip: Incorporate badges into your social media cover images, email campaign signatures, and print marketing pieces.
Industry Awards
Win an award of excellence from your brokerage, association, or franchise? It would be awkward to carry the plague around to let people know. Luckily, most organizations will create a special acknowledgment logo for the award. Get that logo and plaster it everywhere you can (website, social media, email, print).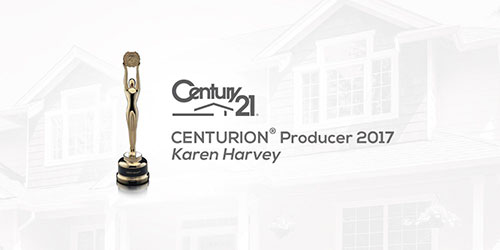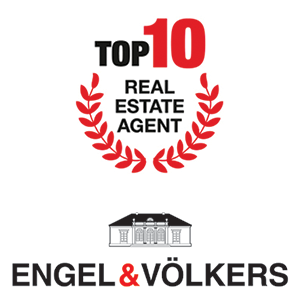 On behalf of everyone at Engel and Voelkers Naples – Bonita – Estero CONGRATULATIONS to Ryan Chiodo for being recognized as one of the Top 10 advisors Worldwide! Let's Celebrate 🎉 🎈🎈🍾🍾 #realestate #awards #engelvoelkers #florida #bestrealtor pic.twitter.com/eAPBrsT9KY

— E&V Naples-Bonita-Estero (@EngelVoelkersFl) September 22, 2018
Tweet posted as congratulations from a broker.
Media
People tend to see their local newspapers, TV news, and radio as trusted sources. A mention from one of those outlets passes that trust along with it.
When news breaks about the housing market, many journalists turn to area real estate agents for input. If you are interviewed for a TV report or newspaper article, add the outlet's logo to your website. Just like products on store shelves, you too can be "As Seen On TV".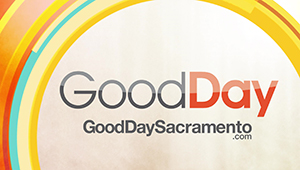 Local newspapers love to put out "Best Of" and "Readers' Choice" lists. This recognition almost always includes a graphic to display as you would other award badges.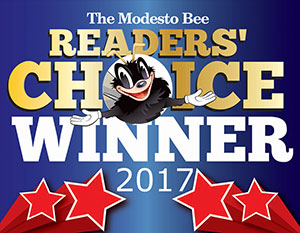 Thank You! for voting me State College Magazine's '#BestRealtor, Gold Medal Winner' for the 5th time! 2018, 2017, 2016, 2015 & 2013. If you, your friends/family ever have any real estate needs, I would welcome the opportunity to be your/their #RealtorofChoice! pic.twitter.com/jWo2z0XmMA

— Bob Froehlich (@BobFroehlich) November 1, 2018
Tweet from agent sharing the news of receiving a magazine award.
Social Media Counts
"Wisdom of the Crowd" is a powerful influencer. People gravitate to what is popular.
Have a popular Facebook page? Include the Facebook Page Plugin to show the number of likes for your page.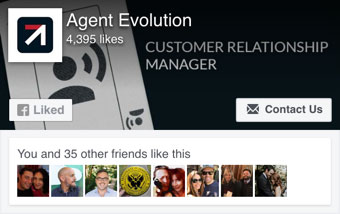 Screenshot of Agent Evolution's Facebook widget.
Show the popularity of blog posts with one of the many WordPress social share plugins.

Example of common social share bar.
Most Popular Listings
Showing popularity works for listings too. Showcase the most popular listing in an area to instill a sense of urgency that could result in a request to show the home. Our TurnKey websites offer a most popular listing module that shows the most viewed listing in a search area.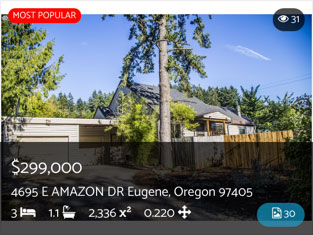 Screenshot of TurnKey website MLS listing module.
It takes great service and a bit of prodding to gain social proof. Once you have it, amplify it's affect by promoting each piece at every opportunity.
Listen to this post...