Every agent knows, being the "neighborhood expert" can do wonders for your real estate website. Providing quick access to popular neighborhoods showcases your knowledge, increases your lead-gen opportunities and can be an excellent way to boost SEO ranking.
But, compiling valuable, accurate information can be a challenging and time-consuming process. Luckily, there's a quick, cost-effective tool you already know how to use… Google Maps!
Google Maps has thousands of neighborhoods already built in. Searching for a neighborhood in your real estate market can provide valuable features:
A Google Map with the neighborhood's boundaries marked
Nearby restaurants, pubs, and hotels
Quick facts about the community
Photos of the area
That single search gives nearly everything you need to create amazing neighborhood pages on your real estate website.
Constructing A Real Estate Neighborhood Page
Embed The Google Map
Follow the instructions below to embed the Google Map for the neighborhood. The result will be similar to the map at the top of this post.
Write Some Content
Google loves original content. If you want to be found in Google real estate searches for your area, you need to do some writing. A great way to get started is to do a simple Google Search yourself!
Your query results will include information about local businesses and quick facts for the neighborhood. You can use that information to craft an original summary of the community. Basically, a 30-second elevator pitch as to why someone would want to live there.
Pro tip: be sure to not violate the Fair Housing Act in your description.
You can also create a heading of "Restaurants". Follow that with a sentence or two about the food choices in the area. Mention a few of your favorites listed on Google Maps. Be sure to link to each restaurant's websites. You can also exercise your networking skills by letting the owner know you're promoting their business.
Don't Steal The Photos
Images compiled by Google are to be enjoyed, not stolen. Please don't download any photos for use on your website. It's better for Google and your visitors if you take your own community photos or hire a photographer.
Add Area MLS Listings
If you have a quality IDX service connected to your website, like IDX Broker, you'll be able to add available listings to your page. Showing inventory in this way will entice website visitors to key conversion points within your home search tool.
How To Add A Google Neighborhood Map To Your WordPress Website
Search Google
Find communities by searching neighborhood name, city, and state in Google. Keep in mind that not all neighborhoods are available on Google. 

Go To The Map Page
Click the expand icon on the map.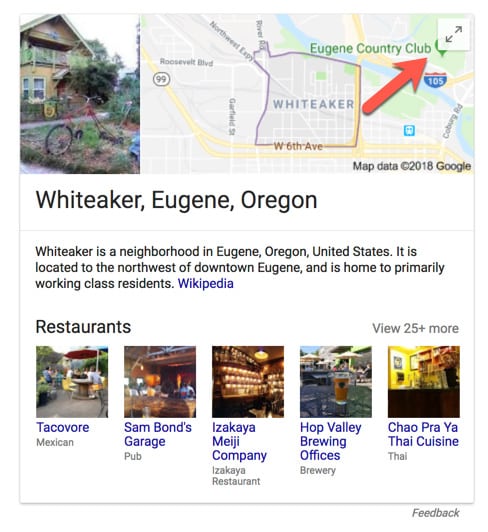 Grab The Embed Code
Click the "Share" button.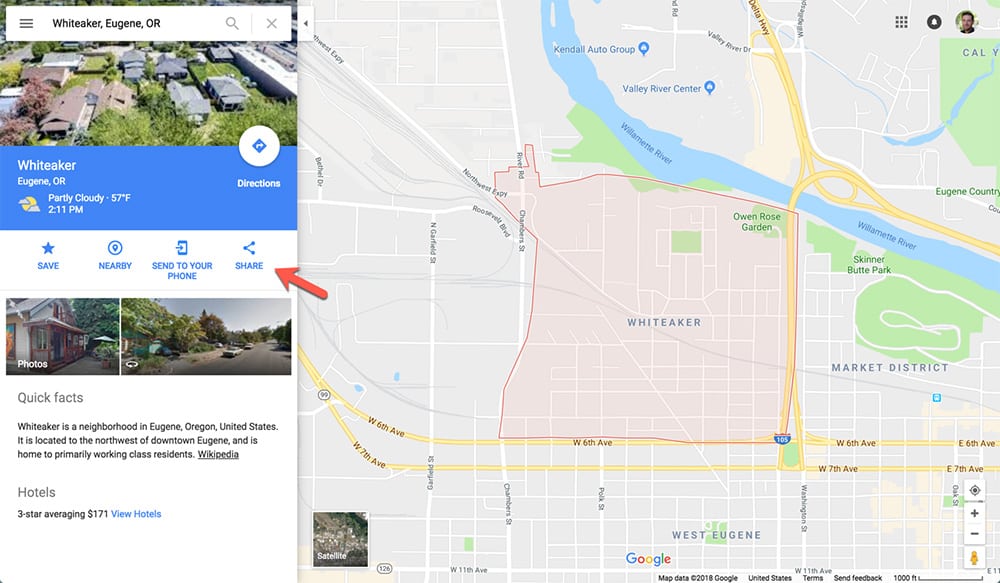 Select the "Embed a map" tab.
Choose a size.
Click "Copy HTML".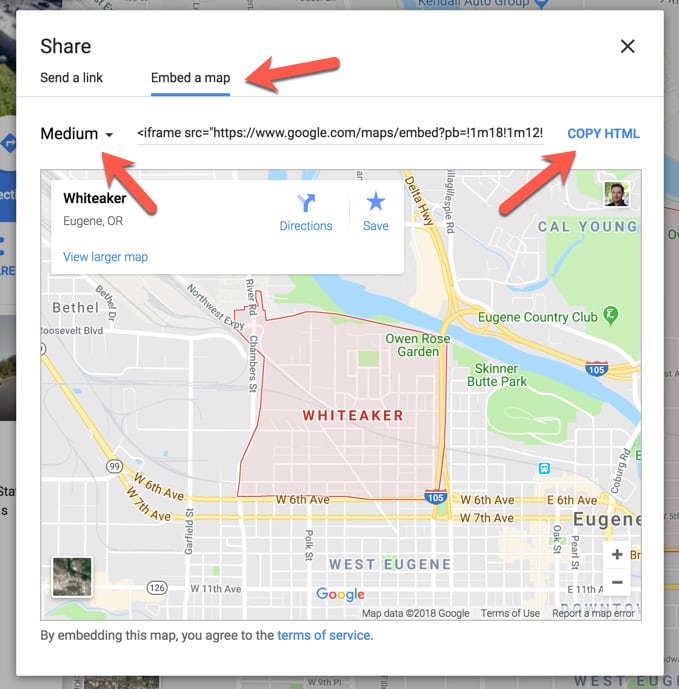 Option: Show Area Restaurants
Search for restaurants (or hotels, bars, etc.)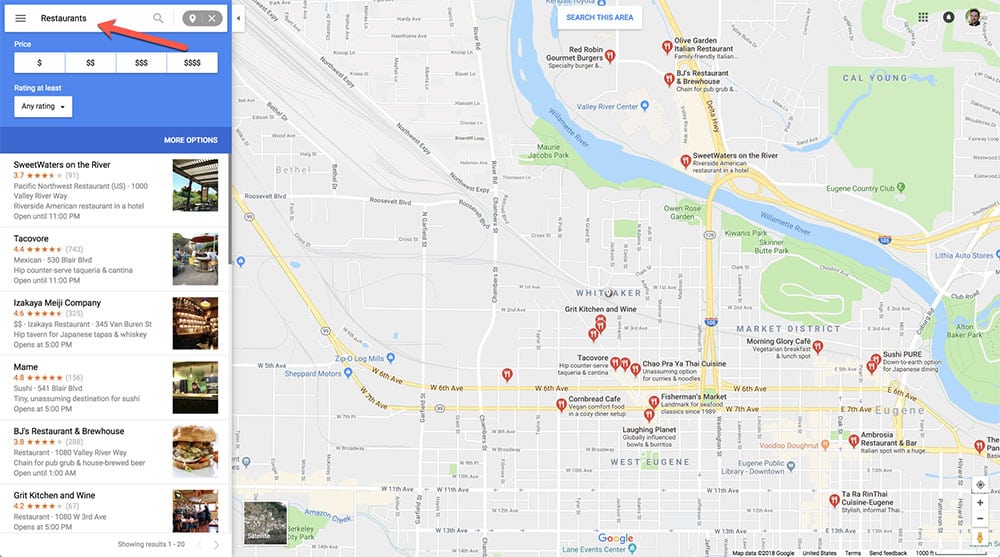 Open the side menu. Click on the "Share or embed map" link. Grab the embed code as instructed above.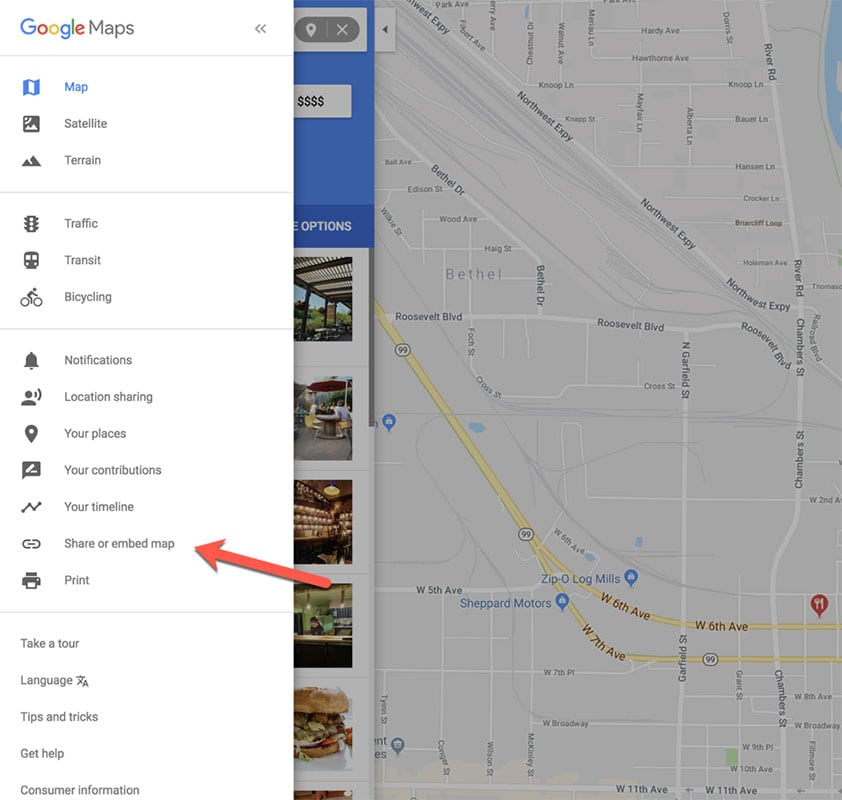 Add The Embed Code
Go to the page editor in your WordPress admin.
Choose the "Text" tab.
Paste the HTML code.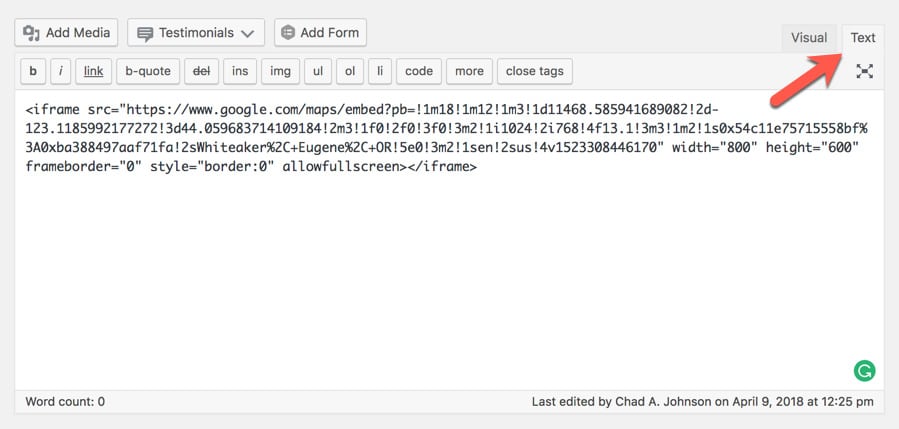 Adjust The Size
Change the value for "width" and "height". Use a number of pixels or percent. ex: width="100%" will span the width of the page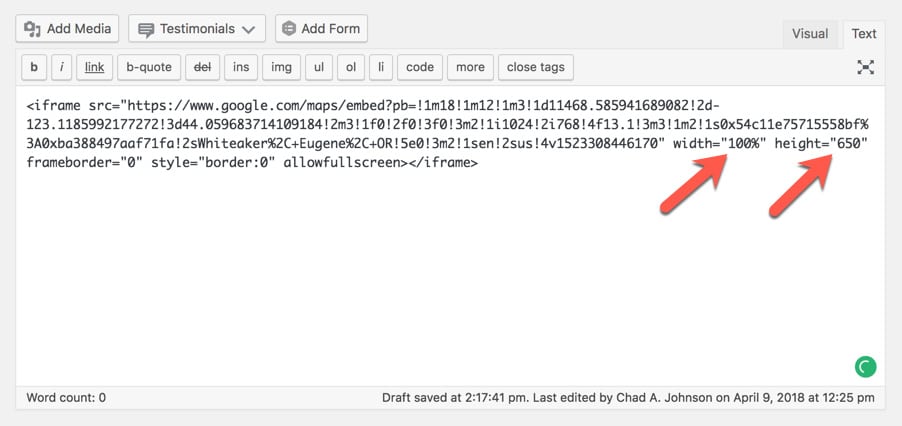 Publish The Page
Your end result will look very much like the map at the top of this post.
It's not enough to tell everyone you're the "neighborhood expert", you need to show them. With Google Maps and a little original content, establishing yourself as the local expert is easy.
Listen to this post...