The IMPress suite of plugins by IDX Broker includes IMPress for IDX Broker, tying IDX to WordPress, IMPress Listings to create individual featured listing pages, and the IMPress Agents plugin. Quickly and easily setup roster and contact pages for everyone in your real estate office with this third plugin.
What Does it Do?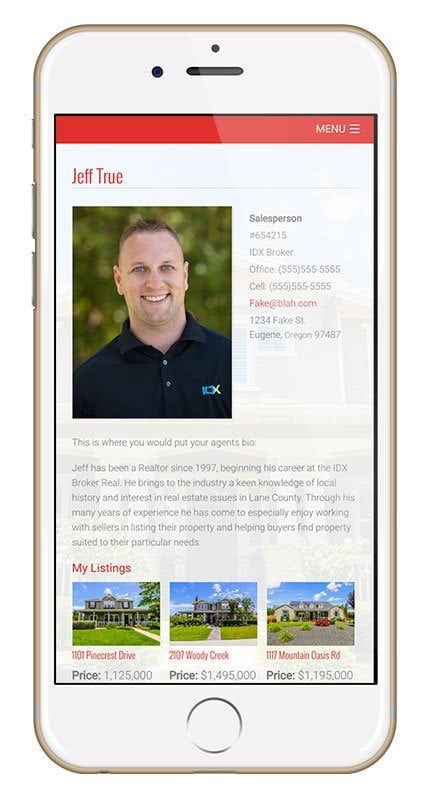 IMPress Agents provides you with a full employee directory that is ideal for real estate teams and offices. Add managers or other team members without taking up your IDX Broker office spaces. It also allows you to import agents from your IDX Broker account, so no manual entry is required.
You can also add your individual agent pages to your navigation, instead of just the main roster page available through the IMPress for IDX Broker plugin.
A custom post type is available for employees with post meta fields for contact info. Included templates display the contact info, or these can be overridden in your theme.
IMPress Agents adds taxonomies for offices and job types to show employees by location and/or job title, or additional custom terms. Display an image for an office, job title, or a custom taxonomy term.
Get the Most Out Of IMPress Agents
While you can save some time importing agent bio information from IDX Broker, the real power of this plugin comes into play when you combine it with Posts 2 Posts and IMPress Listings. The combined power of these plugins allows you to create connections and link your agents to the listings that you've brought in with IMPress Listings. Then you have full employee pages with IDX listings right on the bio page.
Give Your Office Some Love
Get in and give this plugin a shot. We're sure that once you get the hang of it, you'll love the additional functionality for your WordPress website. Your agents will surely thank you for the additional exposure that they will get to reach potential clients.
Listen to this post...