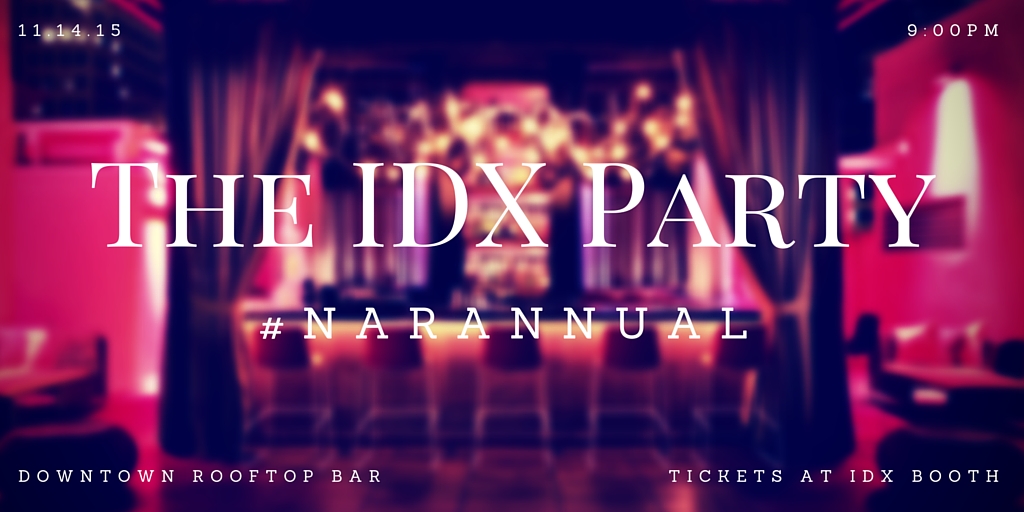 IDX Broker is about to throw a NAR Annual party like no other. They are pulling out all the stops to make this an event that people will still be talking about at NAR 2016.
There is a lot of secrecy around the party. Date and time are just about all that is being divulged.
The location will remain a secret until the day of the event. All that is being shared is that it is at a rooftop bar in downtown San Diego.
One thing that is very clear, though. You need a ticket to join this party.
Did Someone Say "Private Cabana"?
As part of the IDX family, Agent Evolution has been given a special opportunity. We have a private cabana reserved for one lucky winner. That cabana includes 2 party tickets and champagne bottle service.
A true "VIP Experience" to be had at an already incredible event.
To enter, simply retweet the tweet below. Can't get much easier than that.
The VIP Experience winner will be announced during our IMPress Live show from the Expo floor on Friday, November 13th. Tune in to see if you won.
RT this for a chance to win a VIP cabana at The IDX Party! #NARAnnual. https://t.co/eEggd2IB5S pic.twitter.com/89nlIg3DxB

— AgentEvolution (@AgentEvolution) October 29, 2015
Listen to this post...