Your real estate site is a place where prospects search for homes, but equally (or more importantly) your website should be a place where clients and leads get to know you and your brand.

When it comes to the look, feel and personality of your real estate website, we're hard-pressed to think of anything more important than a good logo. Your logo sets the tone for your site. It provides the color scheme and can even dictate the typography.
If a site is built without a logo, there's nothing there to hold it all together. In fact, lacking a logo usually translates into a lack of cohesiveness across all marketing pieces.
Fortunately, getting a quality logo is no longer difficult or expensive with online services like 99designs, DesignCrowd, Designhill, etc.
We've learned a lot about logos over years of building real estate websites and creating our own logo. In this two-part series, we'll explore what we've learned.
Keep It Simple
Simple to a web designer is 1) it looks good small, 2) it's wider than tall. That gives us the perfect size for the header of your site. Very detailed designs and tall layouts just don't fit right.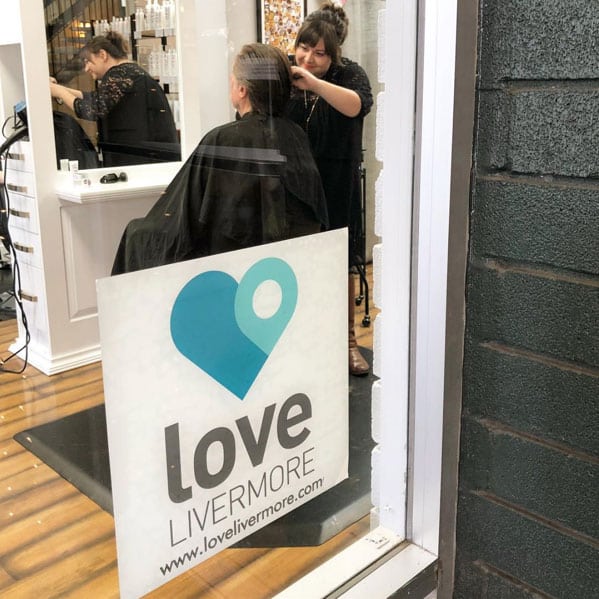 Beyond the needs of your website, there are many other logo uses to consider.
Social media profiles
Business cards
Fliers
Hats, shirts, jackets
A simple design should translate well from the web to print to embroidery.
Dimensions
For logo dimensions, think about the different uses. Website headers are wide and short. Social media profile images are square. You'll want to find a layout that works for all your needs.
Define Your Brand Personality
How do you want your brand to feel? Modern? Professional? Youthful? Your logo should convey those feelings.
Colors
Choosing brand colors is like selecting paint for your home. You quickly learn each color has hundreds of shades and nailing down the right shade can be tough. This is where a good designer can really help.
Keep in mind that colors have meanings. Try to choose based on what you want to symbolize.
Typography
It's crazy how significant something as small as a font can be. Font choice plays a huge role in establishing the tone of your brand. For example, some fonts are traditional, others are playful.
Depending on your design, a logo may or may not establish a typeface for your brand. If it doesn't, start exploring fonts and lettering. The WhatFont extension for the Google Chrome browser will show you what type a website is using. See one you like, take note.
Think About a Suite
Though a simple design should translate well, it's rare to find a logo that looks good everywhere. Backgrounds, available space, and color options can vary greatly. Fortunately, logo suites provide multiple versions of your logo to cover every occasion.
Colors
You don't want your logo getting lost on the page. Conversely, you don't want it sticking out too much either.
Having more than the standard, full-color version of your logo can help. Get single color transparent versions in both black and white. For some logos, a grayscale version is also nice to have.
Some logo designers will include these color variations. Others may charge an additional fee.
Layout
As you may have noticed, the Agent Evolution logo is wide and not very tall. This has caused us to run into situations where it doesn't always look good. Learning from experience, we have multiple versions of our logo. Long, stacked, and icon versions provide us the flexibility to handle any situation.
Layout variations usually cost extra. They aren't needed all the time, though. Your logo may do fine in all sorts of situations.
Create a Brand Kit
While everything is at your fingertips, get it organized.
Logo Files
When your logo design is complete, you will receive multiple files in various formats: AI, EPS, PNG, PDF, PSD. Printers are going to ask for AI or EPS files. Web designers want PNG or PSD. Be sure to keep these files readily available.
Colors
Your logo colors should be used throughout your different marketing channels. Make sure you know those colors in RGB, CYMK, and HEX formats.
Typeface
Does your logo design include a particular font? What is it? If that font is not web-friendly, what is your backup font for online use?
The quality of your logo speaks to the quality of your brand and makes a first impression on all your clients and leads. Work with a designer to create your own brand identity. It will add a special touch your prospects will notice.
Listen to this post...